The Kidlist calendar is sponsored by the Kane County Cougars who are offering all Kidlist fans BOGO reserved or lawn tickets this season! Click or tap on the image above and enter the Special Offer Code KIDLIST to receive this deal for any game you choose.
Christkindlmarket
November 18, 2017
|
Recurring Event
(See all)
An event every day that begins at 12:00 am, repeating until December 24, 2017
Free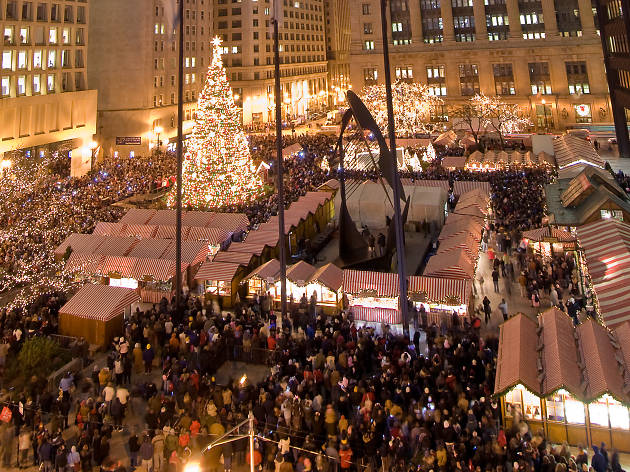 Chicago's largest open-air market is a favorite of locals and tourists alike. Inspired by a Nuremberg, Germany, market that was founded in 1545, this market features iconic German items like nutcrackers, cuckoo clocks and beer steins, as well as hand-blown ornaments and wooden handicrafts. Authentic food (sausages, sauerkraut, potato pancakes, waffles) and drink (beer and Glühwein, a traditional hot spiced wine) are also available, along with assorted sweets.
Hours Open Daily:
Sunday – Thursday  11am – 8 pm
Friday – Saturday  11 am – 9 pm
Special Hours:
Thanksgiving Day Nov. 23rd  11am – 4 pm
Christmas Eve Dec. 24th  11am – 4 pm
Related Events
We do our best to provide comprehensive, accurate and useful information about events and activities. This information (such as times and locations) is gathered from press releases, websites, signs around town and word of mouth. However, details change and people make mistakes, so please confirm the details before you go. Kidlist is not responsible for any problems that occur while participating in activities listed on this site.
Submit an Event
Click on the button above to submit an event for the Kidlist calendar. We welcome everyone to submit events, given that they are family-friendly events (no ongoing classes or camps) and are local for families in the western suburbs of Chicago. All submitted events are reviewed by the Kidlist team.