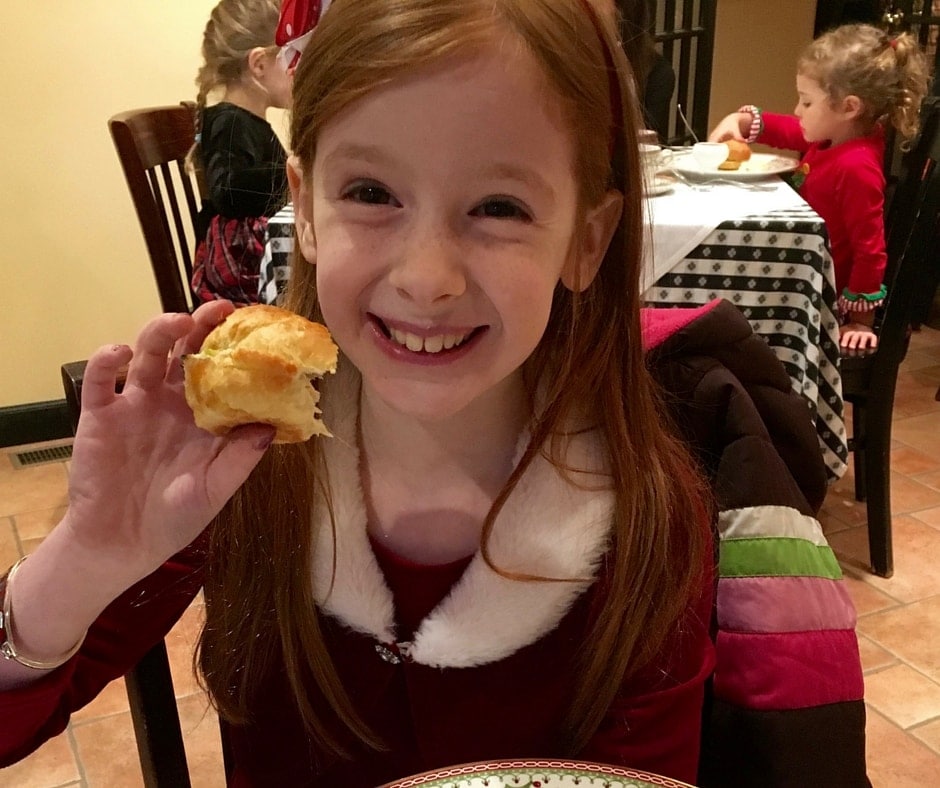 Step into Suzette's French Country Dining Room and enjoy a three-course tea with your daughter or son. White table linens, Fine China, water goblets and Christofle silverware set the mood for tea. Suzette's offers a choice between an English Tea and French Tea. English Tea begins with tea sandwiches. French Tea begins with a choice of Crepes or Quiche with special choices for the children. The second course are freshly baked scones served with lemon curd and Devonshire cream. Course Three offers a choice of desserts, mini size for the children. All teas are loose-leaf teas blended specifically for Suzette's with a nice assortment of black, green and herbal on their tea list. Hot Chocolate is also available served with plenty of whipped cream and a cherry on top.
Afternoon tea at Suzette's is located in Historic Downtown Wheaton at 211 West Front Street and is by reservation only. Pricing: $31.50 adults; $15.50 children, 9 years and under. Call (630) 462-0898 or email [email protected]. You can also click here to visit their website.
Afternoon Tea with your Kids
A big thank you to Suzette's Creperie for sponsoring this great list of places to enjoy the fun tradition of afternoon tea!
Afternoon tea is such a lovely experience to share with your children! It's a special outing in a charming setting that naturally creates time to bond over flavorful treats. We are lucky to live in a city that has many elegant options to choose from, many of which hold teatimes geared specifically for children. Whether it's a birthday, Mother's Day or any old day, teatime is the perfect time to slow down in a calming environment and share quality moments with our little ones. Raise those pinkies in the air and check out our list for some of the best local tea spots in Chicagoland!
American Girl
Water Tower Place
835 N. Michigan Ave.
Chicago, Illinois
$19 per person (excluding tax/gratuity)
Call to reserve: (877) 247-5223
The Drake Hotel – Palm Court
140 E. Walton Pl.
Chicago, Illinois
Little Prince/Princess Tea (4-12 years old)
$20 per child/$42 per adult
Call to reserve: (312) 787-2200
The Four Seasons Hotel – Allium
120 E. Delaware Pl.
Chicago, Illinois
$19 for children 12 and under/$58 for adults
Call to reserve: (312) 799-4900
LaGrange Historical Society
444 S. LaGrange Rd.
LaGrange, Illinois
Annual teatimes just for kids, typically in February.
Call to reserve:  (708) 482-4248
The Langham Hotel – Pavilion
330 N. Wabash Ave.
Chicago, Illinois
$30 per child 12 and under/$60 for adults
Call to reserve: (312) 923-7710
The Palmer House – Lockwood Restaurant
17 E. Monroe St.
Chicago, Illinois
$20 for children/$40 for adults
Call to reserve: (312) 917-3404
The Peninsula Hotel – The Lobby
108 E. Superior St.
Chicago, Illinois
Children's Tea menu/pricing available
Call to reserve: (312) 337-2888
Pinecone Cottage Tea House
1029 Burlington Ave.
Downers Grove, Illinois
Tea menus change monthly
Call to reserve: (630) 963-9130
Russian Tea Time
77 E. Adams St.
Chicago, Illinois
$29.95 per guest
Call to reserve: (312) 360-0000
Serenitea Cafe
1046 Pleasant Ave.
Oak Park, Illinois
Call to reserve: (708) 660-9670
Suzette's Creperie
211 W. Front St.
Wheaton, Illinois
$31.50 adults; $15.50 children, 9 years and under
Call to reserve: (630) 462-0898